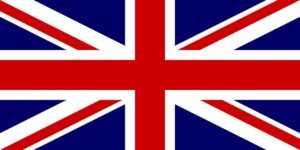 Flag suppliers
We are a UK-based flag supplier, delivering nationwide to industries, government buildings, sports clubs and more.
Being a small business we only hold a limited amount of flags in stock. Our delivery times for small orders can be 3-5 working days and for larger orders 1-2 weeks. Our busy times ( April – September) can be 2-3 weeks. However, if we have the flags of your choice in stock we will send them out the same or the next day.
If your order is urgent please feel free to contact us and we will do our best to accommodate you.
Prices and sizes for national flags and code flags are all listed in categories on our website. Bespoke flags have to be quoted; you can do this by calling us direct on 01752 696696 or using our contact form. 
Information we need for bespoke flags:
The size, length and breadth of your flag, quantity, design and colours, background colour and fixtures. Depending on the design of your flag, we will advise you which will be the best production method. Most of our flags are fully sewn but if you have a complicated design, the printed version would be more suitable. Also, large quantities of the same size and design are usually printed as this is more cost-effective. If you need further clarification, please do not hesitate to contact us and we can advise you further.
If you are unsure as to what size of flag you will need, the sizes are normally calculated by the height of your flagpole. The general guidance is; that for every 5 feet of the pole, the flag length should be 3 feet. So a 10-foot flagpole would require a 6-foot flag a 25-foot pole would require a 7'6″ flag, and so on.