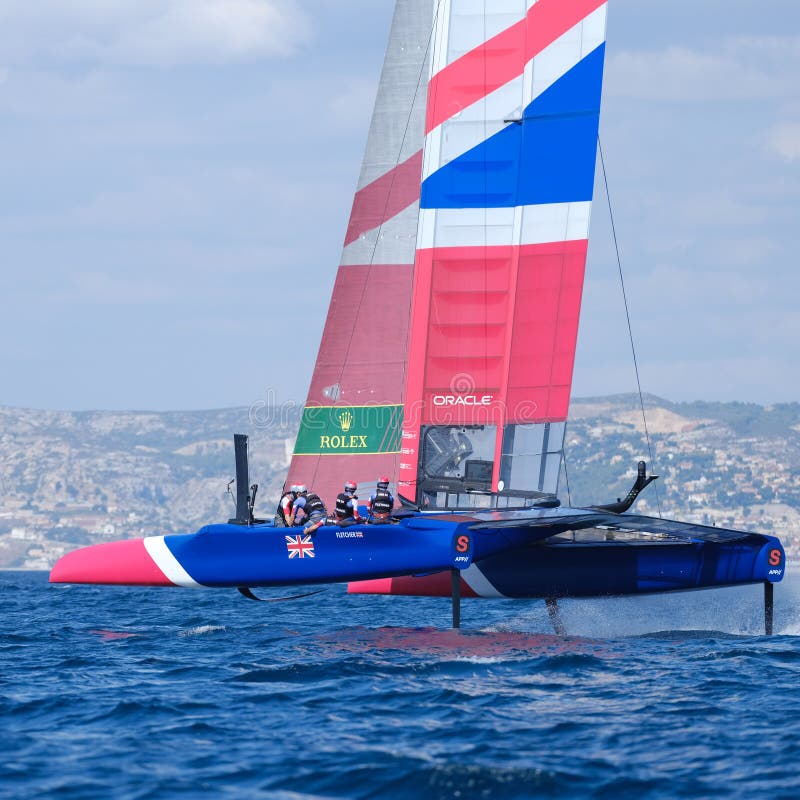 Team Great Britain during SailGP 2019
Britain's Ocean City will host Sail Grand Prix for the second year running. The event will take place on 30 and 31 July 2022 and is expected to attract thousands of spectators to Plymouth's iconic waterfront.
Nine teams will go head-to-head, racing at speeds in excess of 60 mph, in hydrofoil F50 catamarans.
Watch it live on Sky Sports, youtube and UK live.